February 13 - 15, 2019
Register early before it's too late
This international conference organized by Eureka Science is unique in bringing state-of-the-art in the fields of drug discovery and therapy closer to the doorstep of pharmaceutical scientists, internists and primary care physicians from all over the world. The event is scheduled to be held at the United Nations Conference Centre (UNCC), in Bangkok, Thailand.
Welcome Note from Conference Presidents
Prof. Ferid Murad
"The 8th International Conference on Drug Discovery and Therapy should provide eminent scientists the opportunity to present their cutting edge researches in the field of drug development/therapy and applications in medicine. It should once again be able to attract a number of Nobel Laureates and leading researchers to participate in this wonderful event. The previous conferences held in February 2008, 2010, 2011, 2012, 2013, 2014 and 2016 in UAE were outstanding successes and I am greatly looking forward to once again participating in this exciting scientific annual event in February 2019. I expect that it will come to be regarded as the top conference in its field."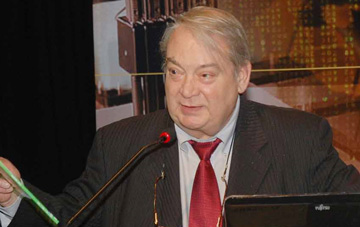 Prof. Dr. Atta-ur-Rahman
"The 8th International Conference on Drug Discovery & Therapy", scheduled to be held from 13th - 15th February, 2019 will bring together the world's leading scientists in the field of drug discovery and therapy to discuss their latest researches in the exciting setting of tropical Bangkok. The conference should provide an occasion for the participating scientists not only to present their researches and interact with eminent colleagues but also to enjoy the magical environment of the Thailand."
Special Instructions for Speakers
Delegates interested in registration as Plenary, Invited, Session Speakers or Poster Presenters are requested to submit their abstracts for review before registration. Please send your abstract to info@icddt.com or mahmood@icddt.com for evaluation by the Advisory Board.
Register early
before its too late.
Send your queries @
+971-6-5575783
info@icddt.com